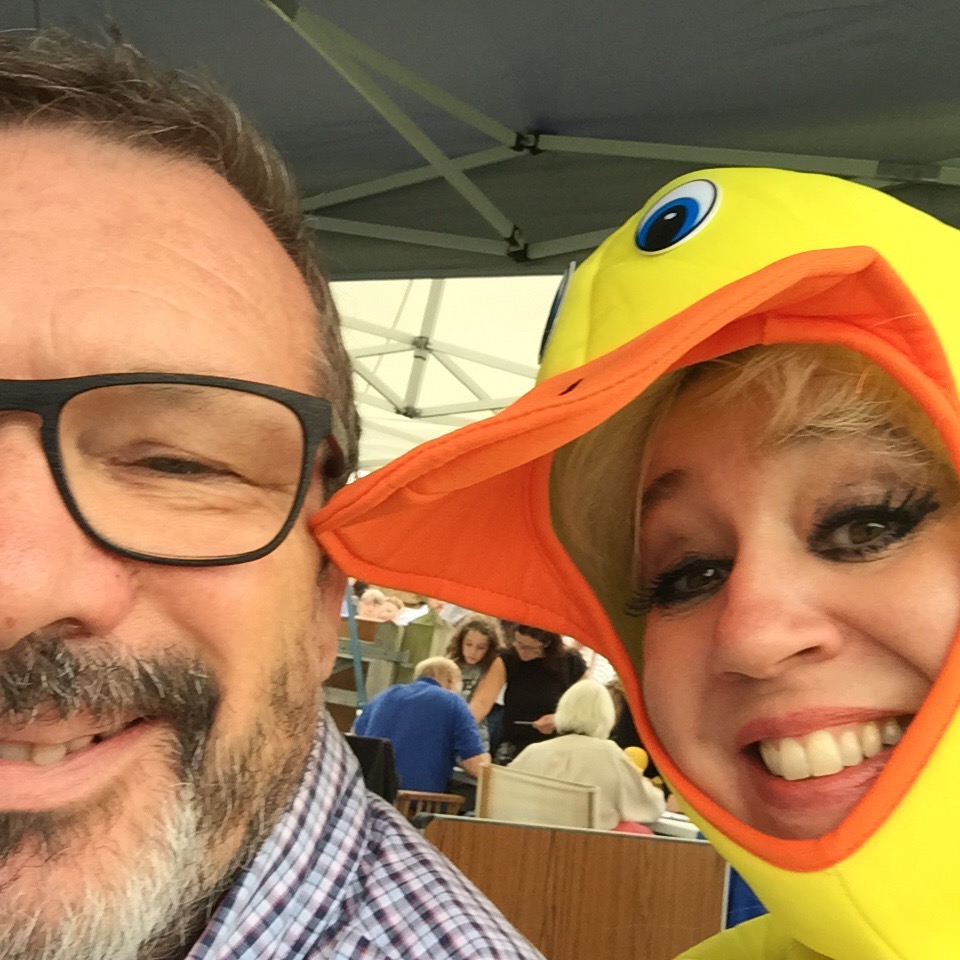 The Duck race at Sandwich with Mandy who's gone quackers!!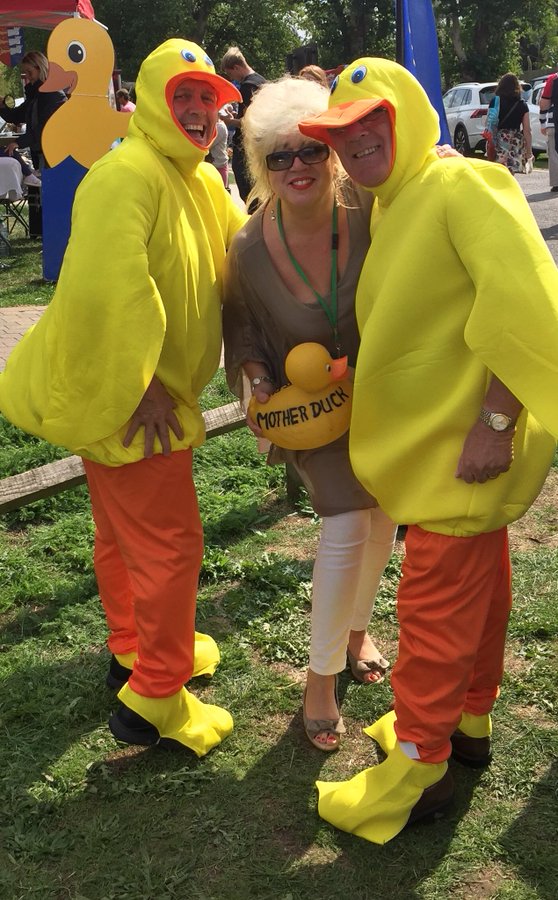 In between broadcasting from Sandwich Mandy has found a pair of two little ducks who I think are rotarians. Wheres the orange sauce!!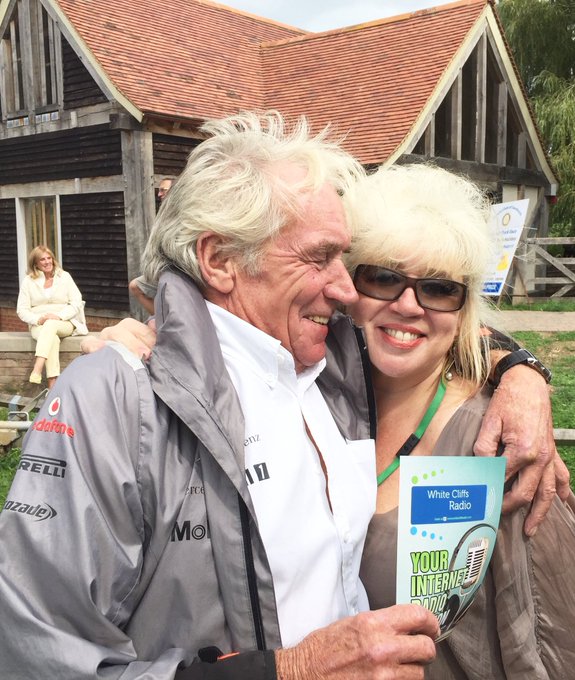 Mandy whilst giving out our leaflets was stopped by a man with a very nice car. I told her not to accept lifts from stranger!!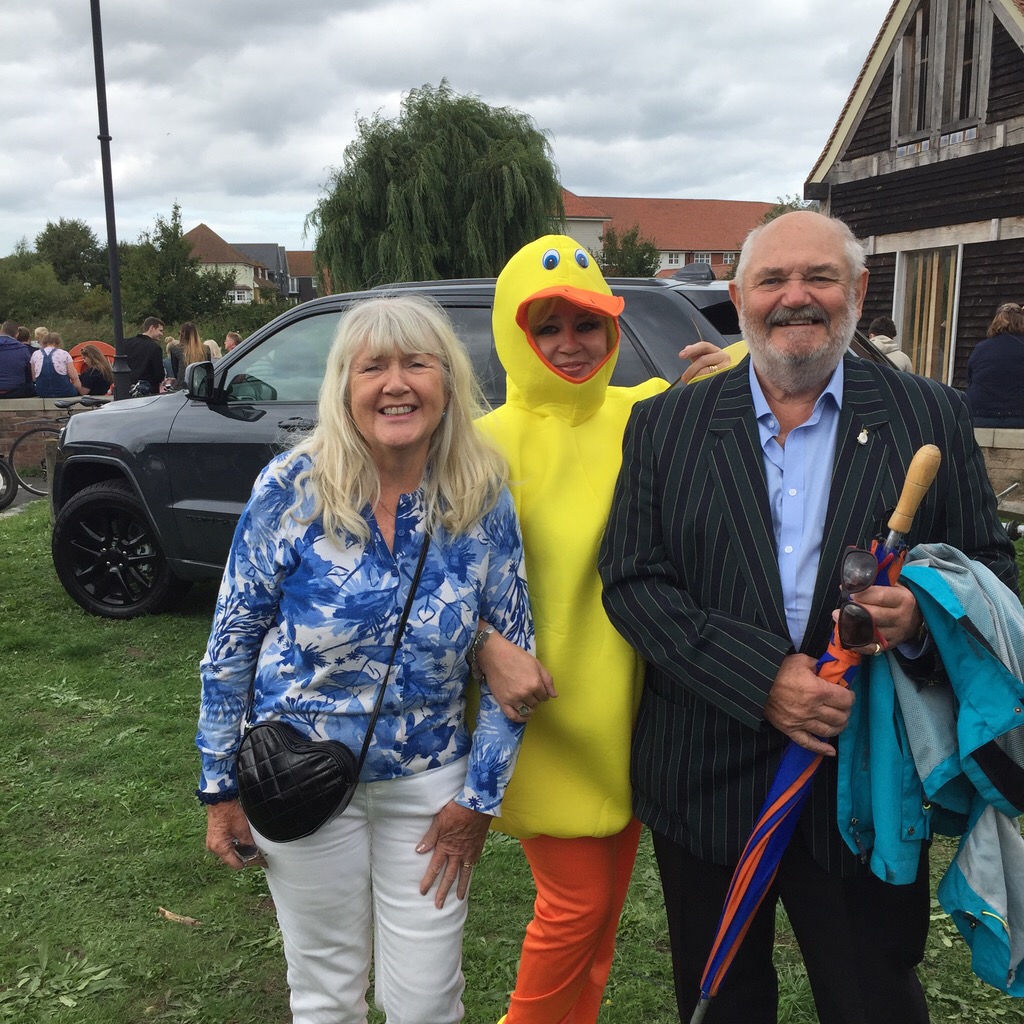 A respectable couple and our Mandy at the Duck race broadcast.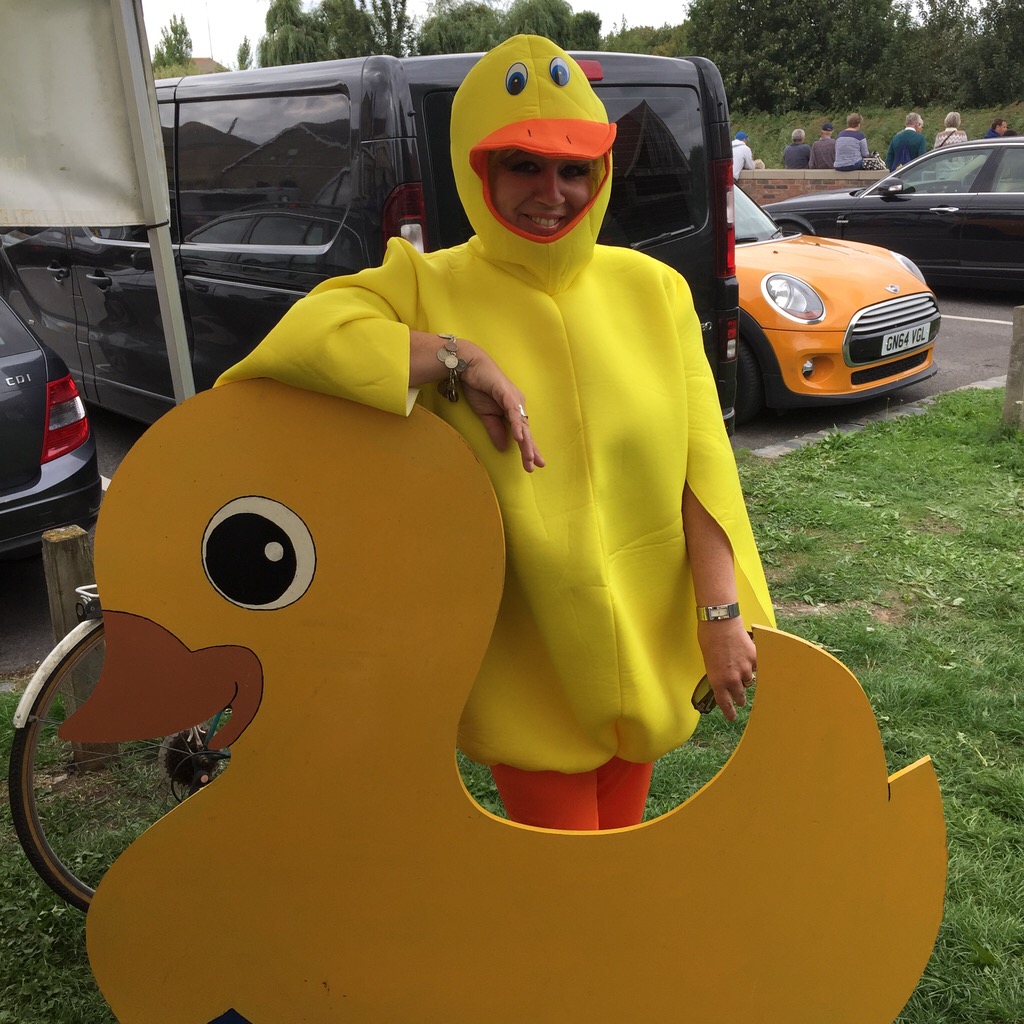 So which one is the Duck?
Our outside broadcast from the Martha Trust party on the farm at Solleys farm at Ripple. Pete did the sound for the event and we were there to broadcast and record the event.
Pete in full swing at the Party on the Farm.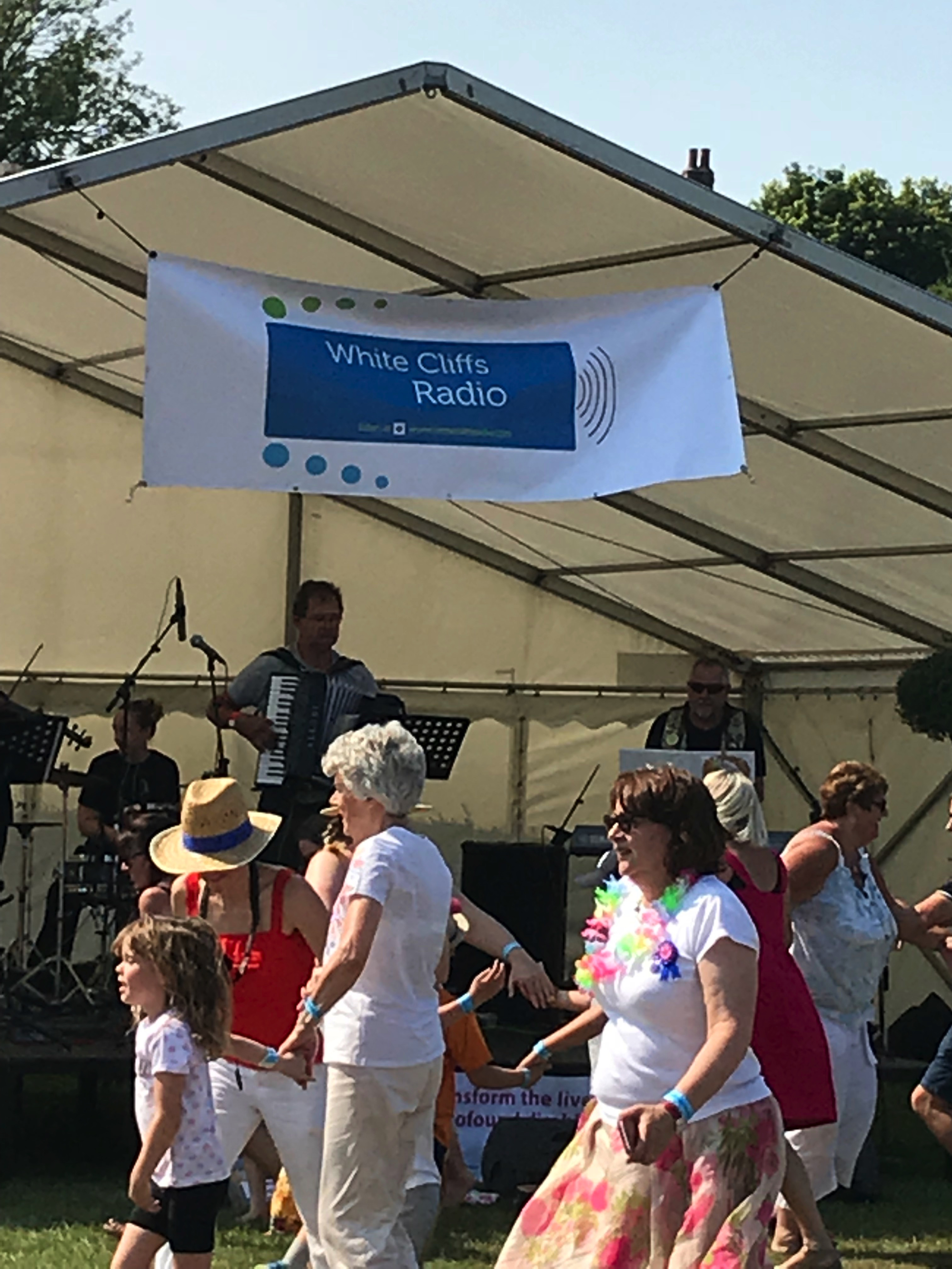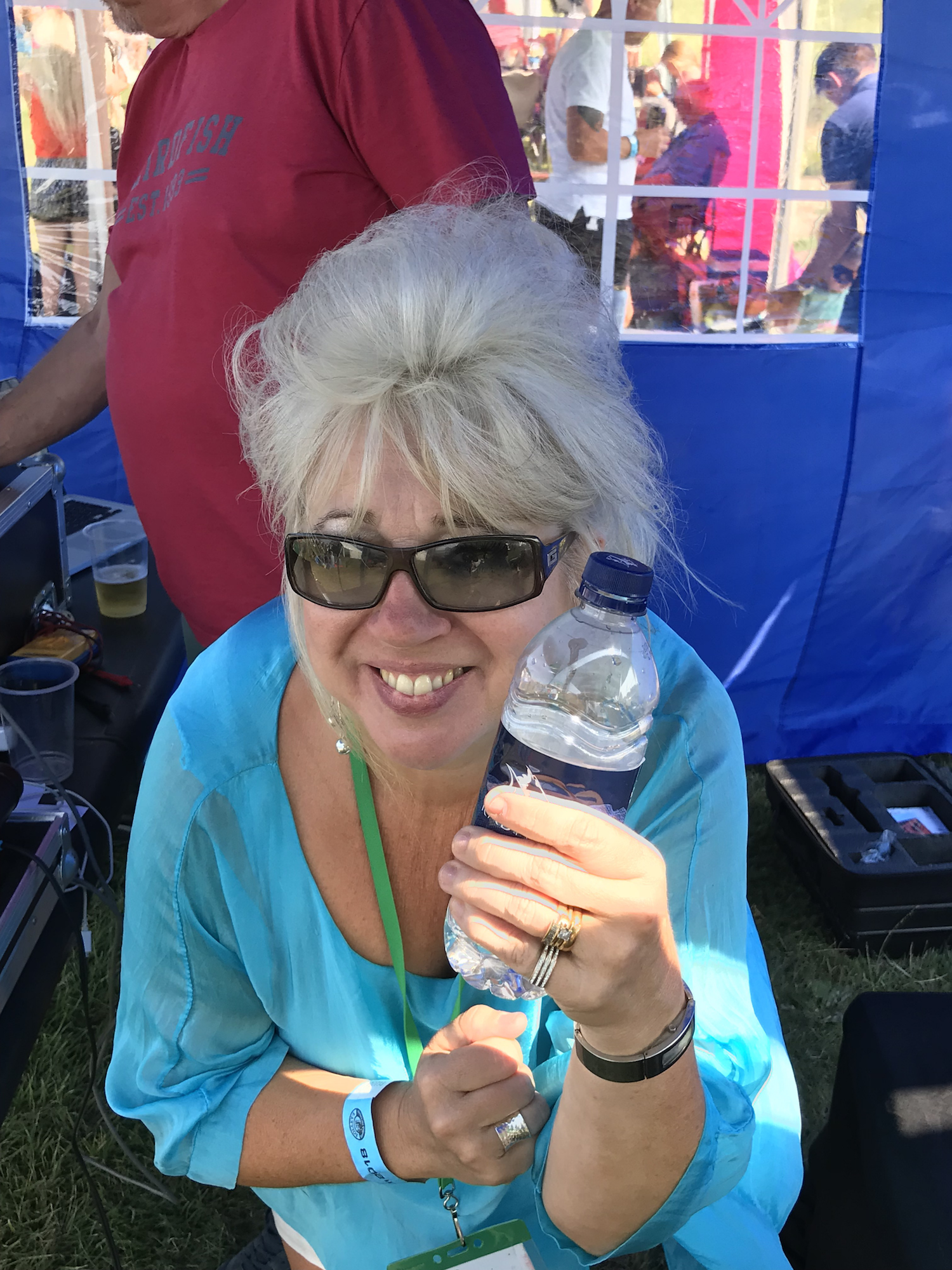 Mandy keeping hydrated during the broadcast on a very hot day. I am not certain that was not Brockmans gin in that bottle!!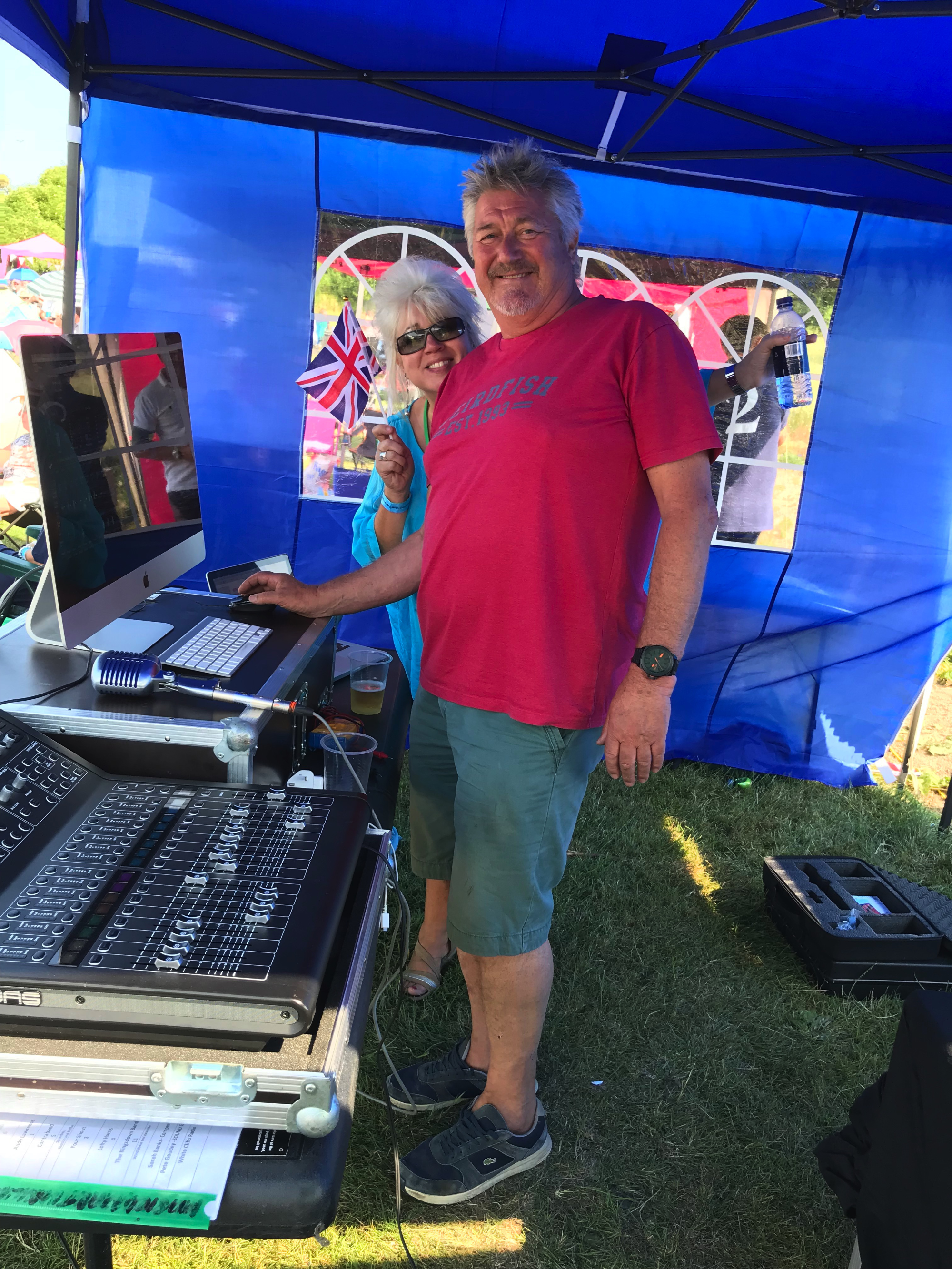 Mandy and Pete at the sound desk.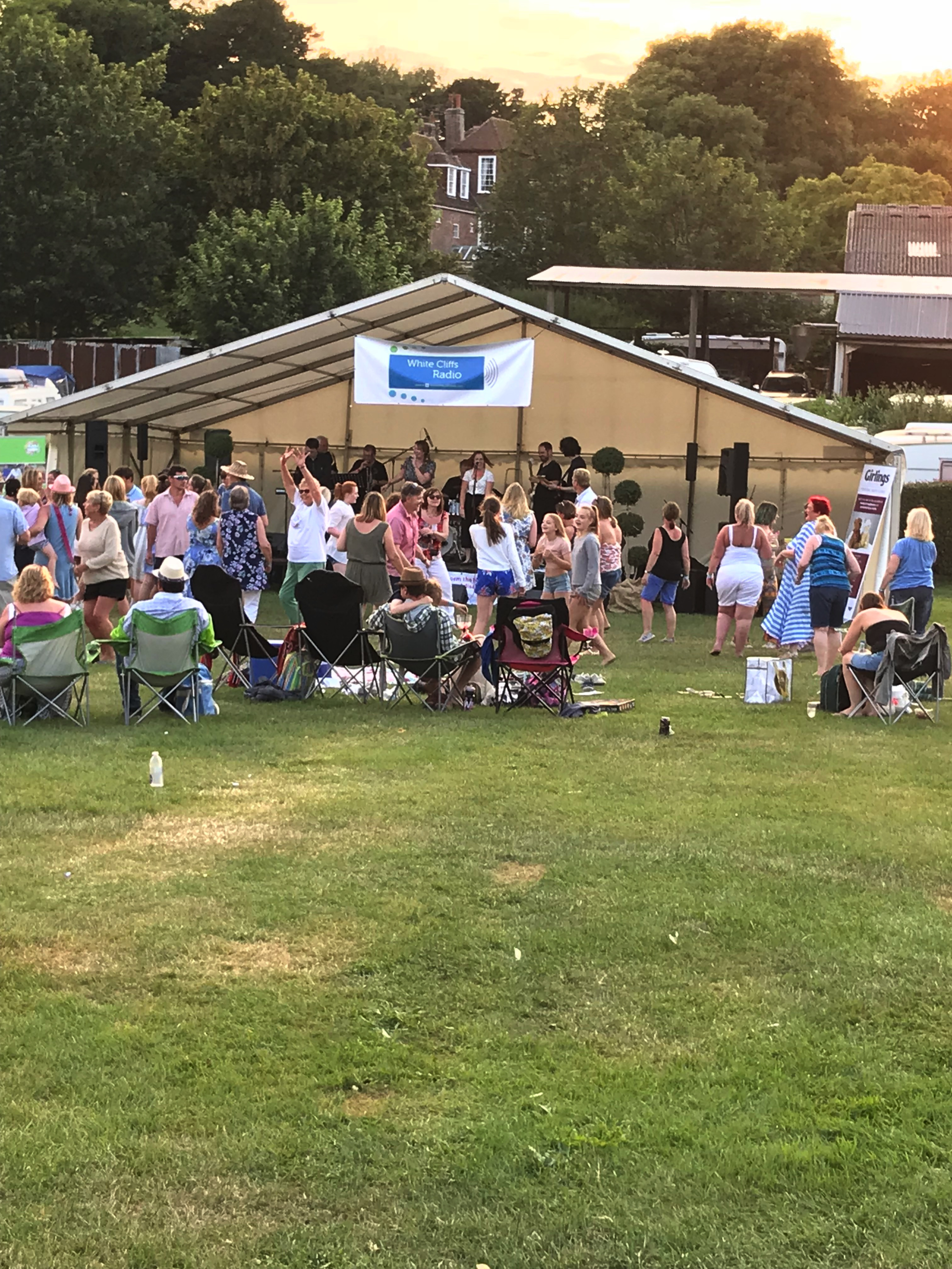 The outside broadcast from Solleys Farm at Ripple for the Martha Trust Party on the Farm